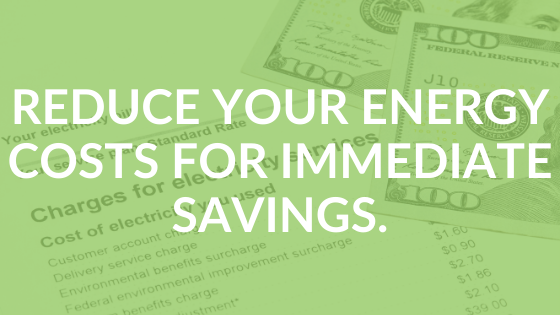 With much of New Jersey working to reopen and recouperate from the shutdown in Spring, we understand and sympathize with the many businesses that are currently struggling.
With the current economic outlook in mind, one way your business can immediately reduce operating costs (without any upfront capital) is through our Energy Rate Savings Program. It can help add some certainty to your utility costs during these uncertain times.
WHAT IT IS:
Electric and gas deregulation (also known as third party energy) in New Jersey allows customers to choose from competitively priced energy suppliers, different from their local utility, to provide electric and/or gas supply at a lower cost. The local utility still provides the delivery of electricity and gas, so only the supply portion of your bill is affected.
Donnelly Energy
can help lower your facility's energy supply rate at no-cost to you, potentially saving you thousands of dollars annually.

HOW IT WORKS:
Switching your energy supplier is completely free. All you have to do is sign.
**Please note though that for third party energy supply contracts, the specific opportunity that Donnelly Energy shares with you at the time of your meeting is only good until the close of business on the day of your meeting. This is because electric and gas are commodities, which are traded in the public markets on a daily basis and prices are continuously influenced by various market factors such as weather and politics.